About us

Fetishland Productions films only amateur fetish porn movies which are privately viewed, worldwide, through cable TV in various hotel chains we have contracts with. Our movies are not for online viewing so donít worry about being seen on the internet, your secret is safe with us.
We constantly need new amateur talent to help us make new fetish porn movies to fulfil our contracts and as such are prepared to pay you to act out your fantasies. A film made of your pleasures staring you and your chosen fetishes.

Fun filled of kinky, BDSM, Fetish for open minded amateurs; straight, gay, TVs, lesbian and couples.

We have the best dungeon studios for filming all sorts of kinky, fetish pleasures.

Whatever fetish pleasure you are into, we want you to come and fulfil them at our studio to your hearts content, alone or with other like minded people and get paid for it with a copy of your DVD to take home with you.

We have an all female film crew to film all our straight, lesbian and couples movies and an all male film crew to film our gay movies, all designed to create a fun and memorable experience of pleasure and pain with you.

Every type of fetish imaginable is considered, so donít be shy.

Our mission at Fetishland is to provide each performer everything they need to indulge in and fulfil their Fetishes and Fantasies giving us the chance to turn them into great kinky movies for our private viewers.

We have a keen interest in turning your deepest darkest fetish fantasies into a movie with you.

To apply all you need to do is complete the application form with details of your fetish pleasure and we will contact you to arrange a meeting with one of the crew to chat about your kinky indulgence and your schedule for filming.



Here are some of the kinky, BDSM fetishes we have filmed so far but we are always looking for more scenarios to film.

- Domination and Submission for men
- Serious bondage and encasement
- Medical Themes
- Breath Play
- Discipline
- High heels and shoe fetish
- Boots
- Fetish wear and uniforms
- Corporal punishment
- Cross dressing and sissy maid
- Adult babies
- Sensual tie and tease
- PVC and Leathers
- Slaves.

Voyeur's Service
If you are unsure what to expect on a fetish film shoot or simply want to watch one being made we have a Voyeur's service where you can come along for the day to see a film being made, see our Voyeurs page to get more details.

We film all sorts of fetish scenarios. Our professional camera crew produces high quality professional films for the rental market.

We have three studios for filming with a purpose built dungeon studio in London


Filming Rates

A typical movie shoot takes about 4 hours and we currently pay the following rates.

Females

£160 hour

Males

£40 hour

Gay males

£60 hour

You also get a copy of your film on DVD to take home with you after filming and editing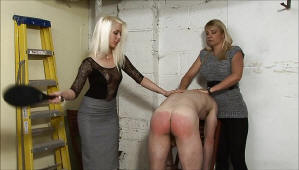 Additional resources

If fetish movies are not your scene but you still want to get into amateur porn acting then you can apply through one of our other websites that may be more suitable for your needs.


For men and women over 21 into Straight, Lesbian and Gay filming
For men and women over 23 into Straight, Lesbian, Gay, Orgies, fetishes, and personal movies
For mature actors, men from 30 to 70 and women from 20 to 65 years

© Copyright 2013 Fetishland Productions